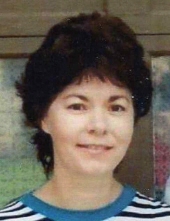 Obituary for Frances Merlene Cox
A Celebrate Life Memorial service for Frances "Merlene" Cox, 68, of Winnsboro, Louisiana will be held at 10: 30 A. M. Saturday, 12 January 2019. Merlene went to be with the Lord on 9 January 2019 after a long fight with Parkinson's and Lewy Body Disease. Her celebration service will take place at the Life Church in Winnsboro, La. with Pastor Kevin Bates and associate pastor Rex Barker officiating. Mulhearn Funeral Home in Winnsboro arranged cremation services.

Frances "Merlene" Smith Cox was born on April 16, 1950 at the E. A. Conway Hospital in Monroe, Louisiana. Her parents were the late Leslie Ivy Smith and Lillian Georgia Mae Pilcher of Choudrant, Louisiana. Merlene passed from this life while residing at the Plantation Manor Nursing and Rehabilitation Center in Winnsboro, Louisiana following the extended illness. She was preceded in death by her parents and her only brother, Claude Winston Smith of Collinston, Louisiana. She was a loving wife, mother, and grandmother.

Left to cherish a lifetime of memories is her husband for fifty years, Victor I. Cox, of Powderly, Texas, her son, Richard Westley Cox and wife Lisa of Bryan, Texas, her three grandsons, Blake Westley Cox, Ethan Wade Cox, and Caleb Walker Cox of Bryan, Texas. Also her only sister, Claudette Russell and husband Billy from Rocky Branch, Louisiana. Plus, her one niece and four nephews.

Merlene was a member of the Powderly Baptist Church in Powderly, Texas. She loved flowers and her green thumb produced as many colors as her varied life. She liked and grew tall sunflowers. She was an excellent cook and loved camping, fishing, and the outdoors. She was known for her exceptional ability to remember birthdays. She was a consulted friend to all who knew her. She was often quiet and always helpful and gentle. She cherished her three grandsons who always lifted her spirit.
Previous Events
Memorial Service
Life Church
Hwy. 15 N.
Winnsboro, LA 71295